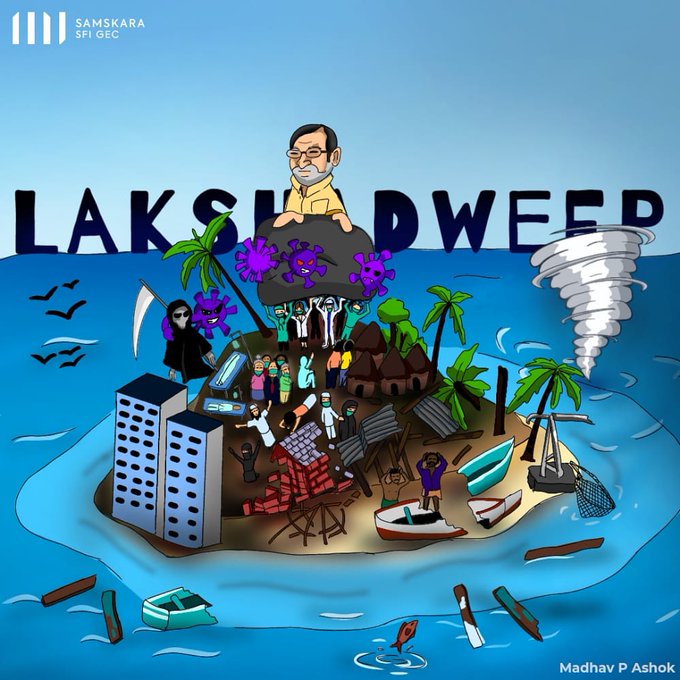 Lakshadweep, an archipelago of 36 islands in the Arabian Sea is one of the most pristine environments in India thanks to the people of Lakshadweep. The Lakshadweep islands are administered by the Chief Administrator appointed by the President of India. It has zero crime rates. Alcohol is banned in these islands and in the year 2020 zero cases covid were reported here. But in the last 24 hours,
#savelakshadweep
were surfacing and these
#savelakshadweep
hashtags on social media have left me wondering what is happening on Lakshadweep.
Stand with lakshadweep. ✊#SaveLakshadweep pic.twitter.com/tjQJSmSuAX

— Hansraj Meena (@HansrajMeena) May 23, 2021
Current Covid Situation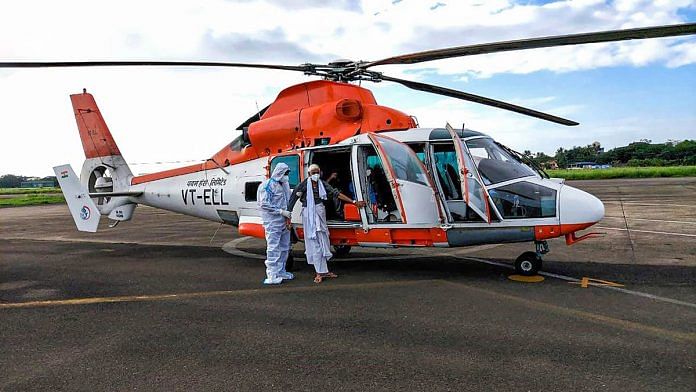 On 18 January, Lakshadweep reported its first Covid case. In just 4 months since, the numbers have gone up to almost 5,000 cases, over 1,200 of them active, and 14 deaths. Speaking to ThePrint, Collector Asker Ali said the surge was due to two main reasons — the increased movement of people with economic activity resuming and the "very high" transmission rate of the new strain.
Lakshadweep has an inadequate medical infrastructure so it has to rely on Kerala or Karnataka for its medical needs. Guesthouses and hotels were turned into quarantine facilities and have even relied on states like Kerala and Karnataka to house the sick.
Draft Lakshadweep Panchayat Regulation 2021
Clause 14 of the draft Panchayat Regulation says that those with more than two children cannot contest panchayat elections. Neither can a person with more than two kids be a member of a gram panchayat or continue as such. But it gives an exception to those who have more than two children on the date of commencement of the regulation as long as the number of children does not increase. The clause also gives exemption to those who have one or more than one child born in a single delivery within one year from the date of the commencement of the law.
The NCP, along with other parties, have condemned the suggestion. "The new amendment suggests that those with more than two children should not contest. This is simply unacceptable. Lakshadweep MP Mohammed Faisal is planning to take up the matter with Union Home Minister Amit Shah," said Lakshadweep NYC general secretary Advocate Arafa.
Draft Lakshadweep Panchayat Regulation 2021 under Chapter 3 Clause14 (n) Disqualification
, clearly defines who has the right to be a member of Gram Panchayat
(n) has more than two children:
Provided that a person having more than two children on the date of commencement of this regulation shall not be disqualified under this clause so long as the number of children he had on the date of such commencement does not increase:
Provided further that a child or more than one child born in a single delivery within the period of one year from the date of such commencement shall not be taken into consideration for the purpose of disqualification under this clause.
Explanation 1.– For the purposes of clause (n) –
(i). where a couple has only one child on or after the date of such commencement, any number of children born out of single subsequent delivery shall be deemed to be one entity;
(ii). 'child' does not include an adopted child or children.
Have more than 2 kids?

You are then ineligible to contest panchayat polls !

This bizarre formulation in the draft Lakshadweep Panchayat Regulation 2021 should give a hint about the heights of Praful Patel's mal-administration.

Say NO to Nonsense, #SaveLakshadweep

— V P Sanu (@VP_Sanu) May 23, 2021
The Lakshadweep Anti Social Activities Regulation 2021 (Draft)
The Lakshadweep MP has lashed out at the draft bill. In a letter to Lakshadweep SSP, Faizal pointed out that the crime rate is low on the island. Terming the bill unwanted and unwarranted, he urged the authorities not to implement such harsh laws in Lakshadweep. The power to detain a person beyond the territorial boundaries of Lakshadweep under
Section 14
of the proposed bill is unjustifiable, he said adding that it is likely to be misused and may infringe on a person's legitimate rights. "Definitions of 'cruel person', 'property grabber' and 'unauthorised structure' are likely to be misinterpreted and misused. These (laws) are unwarranted and ill-conceived," he said.
Supply of Liquor
Another order by the administration to issue liquor licence too has kicked up a row. "The administrator has been taking decisions that are against the interests of the Lakshadweep islands. Most political parties including the BJP, Congress, NCP and CPM have opposed these decisions," said T Cheriyakoya of Lakshadweep Students Association. Meanwhile, Lakshadweep BJP general secretary M P Sayed Mohammed Koya said liquor will be supplied only to tourists. "An earlier serving of liquor was allowed only at Bengaram island resort. Now three more islands – Kavaratti, Minicoy and Kadmat – have been included," he said.
Mismanagement and Blame game of Praful K Patel
The land, the sea, the sky and flora and fauna of islands of Lakshadweep belongs to its residence. The centuries old island way of life must be protected. #SaveLakshadweep pic.twitter.com/CZEpWXyUkf

— Tribal Army (@TribalArmy) May 23, 2021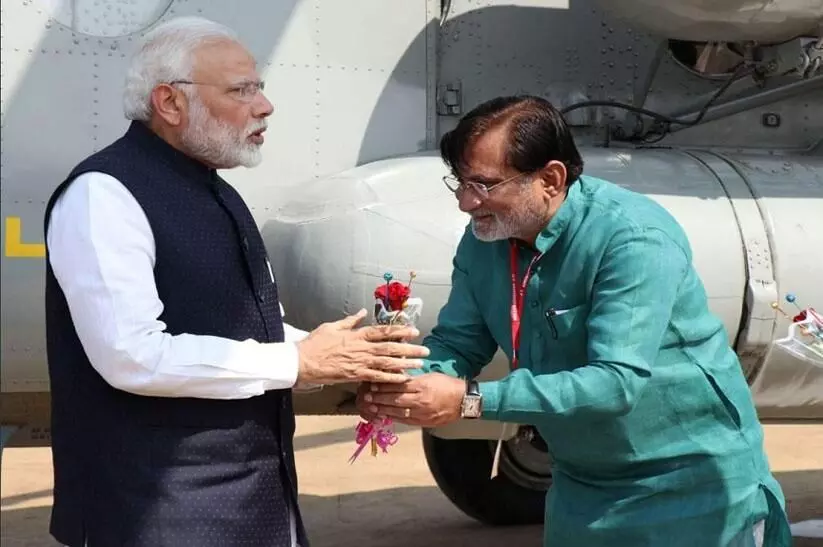 All of this point to the mismanagement and Sangh Parivar agenda of Lakshadweep Administrator Praful K Patel. Lakshadweep residents have come forward in request to retire him from his position and appoint a sensible administrator that understands the island. Then again the real question is left behind who is the real puppeteer of this Administrator.
Dismissal without warning:
Local temporary employees of government offices were dismissed without warning and 38 anganwadis were closed. 190 people were fired from the tourism department. Lunch makers and sports teachers in schools were fired.
Beef Ban:
The local administration also decided to implement a ban on beef to subvert the eating habits and source of income of the islanders. Such regulation, which is not demanded or approved by the people, the people's representatives or the local authorities, is aimed at destroying the cultural diversity of the island.
Other issues:
1. Fishing is the main source of income for most people. The sheds where the workers kept their nets and other equipment were demolished as a violation of the Coast Guard Act. The temporary buildings were demolished to make way for concessions given only to fishermen.
2. The administration has also decided to rely on Mangalore alone instead of Beypore, which has been dependent on freight for years. Beypore will also be adversely affected by this decision. Critics say the decision is aimed at severing ties with the Lakshadweep people.
I am sure the Indian government like always will play the three wise monkey play here: Don't see it, Don't hear it, Don't talk about it.