Preparation with Monthly Current Affairs 2021 will be very fruitful for the banking aspirants. Many bank exams either in Prelims or Mains, consists of questions from Current Affairs. Generally, six months of current affairs are advised to prepare to crack the upcoming bank exams. Here, we are providing you with the monthly current affairs pdf. In this pdf, you will get Current Affairs Summary ebooks for quick revision. Ebooks will give you the best way to read and revise important monthly current affairs before the exam in a short period. Monthly Current Affairs PDF can help you to score better in the general awareness section of various banking exams.
Content:
India's Central Bank RBI Urges Banks to Cut Ties With Crypto Businesses and Traders: Report
India's central bank, the Reserve Bank of India (RBI), has reportedly informally asked banks to cut ties with cryptocurrency exchanges and traders. Some banks in India have limited their exposure to the crypto market and some plan to stop all crypto-related transactions.
RBI Asking Banks to Cut Ties With Customers Dealing With Cryptocurrencies
The Indian central bank has informally urged lenders "to cut ties with cryptocurrency exchanges and traders," Reuters reported Thursday, citing three unnamed sources. The news outlet quoted a senior bank executive as saying:
The regulator has been unofficially asking us why are we dealing in such business when it is ultra speculative. A lot of money flows overseas via this trade which the RBI is not comfortable with as it may lead to money laundering.
"ICICI Bank has already asked payment service companies that it works with to stop all crypto-related payment transactions," three sources told the publication, noting that "other lenders are also following suit."
A number of banks — including Axis Bank, Citibank, and Kotak Mahindra Bank — are limiting their exposure to the cryptocurrency market while Indusind Bank is in the process of stopping all crypto-related transactions, sources said.
"Axis Bank has taken a fairly negative stance against crypto," a crypto exchange CEO explained. "They are citing internal policy and risk measures and have stopped transactions with crypto exchanges." Another source told the publication:
Even though the discussions are informal that is enough. No one wants to go against the regulator.
This move by the RBI came at a time when the crypto industry is booming in India. In addition, the Indian supreme court quashed the RBI circular in March last year that banned banks from providing services to the crypto industry.
Meanwhile, the Indian government still has not introduced a cryptocurrency bill despite planning to do so during the Budget session of parliament. According to the description of the bill on Lok Sabha's website, it seeks to "prohibit all private cryptocurrencies in India" while regulating the digital rupee to be issued by the RBI.
Last month, the Indian finance minister talked about what might be in the crypto bill, emphasizing that there will be a very calibrated position taken. In February, RBI governor Shaktikanta Das said "We have certain major concerns about cryptocurrencies. We have communicated them to the government." He subsequently said that the RBI and the Indian government have the same opinion on cryptocurrency.
Amazon Discontinues Month-Long Prime Subscription in India Due to RBI Guidelines, Cancels Free Trial
Seattle-based tech giant Amazon has discontinued its month-long Prime membership in India following a new RBI guideline that asks banks and financial institutions to implement an additional factor of authentication for processing online transactions. Going ahead, Amazon will only offer three month and annual prime memberships. The Amazon Prime monthly subscription was priced at Rs 129 per month, but it has now been removed to adhere to the new RBI guidelines The deadline for implementation of the new mandate has been set for September 30. Amazon has also updated its support page to reflect the removal of its monthly subscription.
Apart from this, Amazon has also discontinued its free trial for new Prime members as well. This change, according to a report in NDTV Gadgets 360, kicked in on April 27 and is said to be a temporary measure. Currently, new subscribers can only opt for the three month or annual subscription for Amazon Prime. The three-month subscription costs Rs 329, while the annual Amazon Prime subscription costs Rs 999.
The new RBI framework was initially announced back in August 2019 and an extended deadline for banks and financial institutions was set for September 30 this year. Initially, RBI issued the framework to deploy additional factor of authorisation for recurring transactions worth up to Rs 2,000 in 2019. It was however extended in December last year to transactions of up to a limit of Rs 5,000. Recurring transactions above Rs 5,000 will require an additional OTP.
RBI cancels licence of West Bengal's United Co-operative Bank
Consequent to the cancellation of its licence, United Co-operative Bank, Bagnan, West Bengal is prohibited from conducting the business of 'banking' which includes acceptance of deposits and repayment of deposits
RBI on Thursday said it has cancelled the licence of the United Co-operative Bank Ltd, Bagnan in West Bengal as the bank does not have adequate capital and earning prospects.
The Registrar of Cooperative Societies, West Bengal has also been requested to issue an order for winding up the bank and appoint a liquidator for the bank.
"Consequently, the bank ceases to carry on banking business, with effect from the close of business on May 13, 2021. The Registrar of Cooperative Societies, West Bengal has also been requested to issue an order for winding up the bank and appoint a liquidator for the bank," the RBI said in a statement.
Here's why RBI cancelled the licence of the bank:
1) The bank doesn't have adequate capital and earning prospects. As such, it does not comply with the provisions of section 11(1) and section 22 (3) (d) read with section 56 of the Banking Regulation Act, 1949.
2) The bank has failed to comply with the requirements of section 22 (3) (a), 22 (3) (b), 22 (3) (c), 22 (3) (d) and 22 (3) (e) read with section 56 of the Banking Regulation Act, 1949;
3) The continuance of the bank is prejudicial to the interests of its depositors;
4) The bank with its present financial position would be unable to pay its present depositors in full; and
5) Public interest would be adversely affected if the bank is allowed to carry on its banking business any further.
Bank prohibited from conducting the business of 'banking'
The central bank said that as a consequence of the cancellation of its licence, the United Co-operative Bank, Bagnan, West Bengal is prohibited from conducting the business of 'banking, which includes acceptance of deposits and repayment of deposits as defined in Section 5 (b) read with Section 56 of the Banking Regulation Act, 1949 with immediate effect.
With the cancellation of licence and commencement of liquidation proceedings, the process of paying the depositors of United Co-operative Bank, Bagnan, West Bengal as per the DICGC Act, 1961 will be set in motion, it added.
According to the data submitted by the bank, all the depositors will receive the full amount of their deposits from Deposit Insurance and Credit Guarantee Corporation (DICGC).
On liquidation, every depositor would be entitled to receive deposit insurance claim amount in respect of his/her deposits up to a monetary ceiling of ₹5,00,000/- (Rupees Five lakh only) from the DICGC subject to the provisions of the DICGC Act, 1961.
Malerkotla is Punjab's 23rd district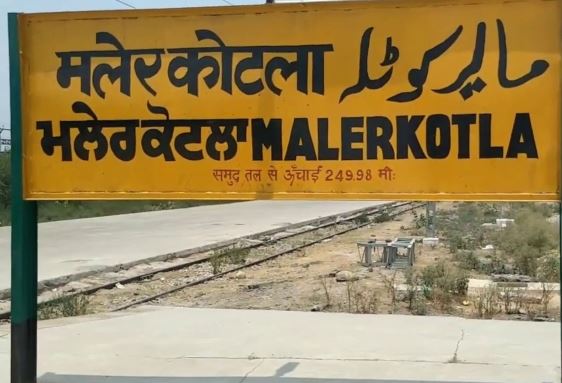 Punjab Chief Minister Captain Amarinder Singh on Friday declared Malerkotla as the 23rd district of the State.
The Chief Minister made these announcements during the State-level celebration of Eid-ul-Fitr, held virtually in view of the COVID-19 pandemic's second wave. On the occasion, the Chief Minister underscored India's secular character, which he said was manifested in the defeat of communal forces in the recent Assembly elections in Tamil Nadu and West Bengal.
Capt. Singh said the conversion of Malerkotla into a district, which was a long-standing demand of the local people, would ease their hardships and enable them to resolve their administrative problems more seamlessly.
Initially, the CM said, the sub-divisions of Malerkotla and Ahmedgarh, as well as the sub-tehsil of Amargarh, would be included in the newly created district. The process of bringing villages under the jurisdiction of Malerkotla district would begin later, after the conclusion of census operations, he added. The Chief Minister directed the Deputy Commissioner, Sangrur, to find a suitable building to immediately commence the functioning of the District Administration office. The Deputy Commissioner for the newly carved out district would be appointed soon, he said.
Antonio Guterres appoints Martin Griffiths as UN humanitarian chief

The UN chief said Mr Griffiths will continue to serve as the UN's top envoy for Yemen "until a transition has been announced
The United Nations chief has appointed veteran British diplomat Martin Griffiths, a seasoned negotiator with wide global experience, as the new UN humanitarian chief.
"Griffiths brings extensive leadership experience in humanitarian affairs at headquarters and country levels, both strategically and operationally," Secretary-General Antonio Guterres on Wednesday said, "as well as senior-level experience in international conflict resolution, negotiation and mediation." Mr Griffiths has spent the last three years as the UN special envoy for Yemen and he briefed the UN Security Council earlier Wednesday on his latest efforts to peacefully resolve the six-year conflict.
Mr Guterres said Griffiths will continue to serve as the UN's top envoy for Yemen "until a transition has been announced." Mr Griffiths will replace Mark Lowcock, a Briton who has served as undersecretary-general for humanitarian affairs and emergency relief coordinator for four years and was highly regarded.
Mr Guterres said he is "deeply grateful" for Lowcock's "dedicated service to the organization and commitment in mobilising assistance and resources to protect and alleviate the conditions of the many people affected by humanitarian crises."
Assam Gets First Woman Finance Minister
Assam Chief Minister Himanta Biswa Sarma on Tuesday allocated the finance portfolio to Ajanta Neog, making her the first woman Finance Minister of the northeastern state.
Neog, who was elected to the state Assembly from the Golaghat assembly constituency in eastern Assam, would also hold the social welfare portfolio.
After assuming charge in the finance department, Neog said that Chief Minister Sarma had announced after taking the oath on Monday that the aim of the new government is to make Assam one of the top five states in India in the next five years, and she would work and plan accordingly to achieve the target.
She said Sarma was the Finance Minister in the previous government headed by Sarbananda Sonowal and he did a lot to boost the economy of Assam.
"Sarma performed outstandingly well in the finance department and increased the state's revenue share. Hence, I have a serious responsibility to take forward his works for the all-round development of the state," Neog told the media.
Neog also said that being the in-charge of the social welfare department, she will work for the welfare of women and backward communities.
"The social welfare department has always taken care of the hapless and poor women and the depressed class of people. I would see how the department can benefit the women and backward people by increasing their livelihood opportunities," the minister said.
An influential minister in the previous Tarun Gogoi-led Congress government (2001-2016), Neog had left the party weeks before the March-April Assembly elections to join the ruling BJP.
A four-time MLA, the 57-year-old leader retained her Golaghat seat, defeating her nearest opponent Bitupan Saikia of the Congress by a margin of 9,325 votes.
Neog is the widow of former Congress leader Nagen Neog, who was killed along with eight others by the outlawed United Liberation Front of Asom in 1996.
In all, 74 women candidates (7.8 per cent) contested the recently held three-phase Assembly elections and only six of them entered the Assembly — three from the ruling BJP, including Neog, one from Asom Gana Parishad (AGP) and two from opposition Congress.
Airtel Payments Bank launches 'DigiGold'
Airtel Payments Bank Thursday launched DigiGold, a digital platform for its customers to make investments in gold. DigiGold has been launched in partnership with SafeGold, a provider of digital gold.
With DigiGold, Airtel Payments Bank's savings account customers can invest in 24K gold using the Airtel Thanks app. Customers can also gift DigiGold to their family and friends, who have a savings account with Airtel Payments Bank, the company said in a statement.
"The gold purchased by customers is stored securely by SafeGold at no additional cost and can be sold through Airtel Thanks app at any time in a matter of few clicks," it said adding that there is no minimum investment value requirement.
Ganesh Ananthanarayanan, Chief Operating Officer of Airtel Payments Bank, said DigiGold is the latest addition to the company's neo-banking proposition of simple, secure, and value-driven products.
"Our customers can now invest in gold through a seamless digital journey on our app. We also plan to introduce Systematic Investment Plans to enable customers to invest regularly," Ananthanarayanan said.
Gaurav Mathur, managing director of SafeGold, said as gold is a part of almost every Indian's investment portfolio, it is imperative for the ecosystem to devise avenues that empower every citizen to buy and sell gold digitally.
"Gold has seen a resurgence over the past year as the instrument of the savings of choice, and we are proud to have partnered with Airtel Payments Bank to offer customers a range of digital gold-related products in the manner and value of their choice," Mathur added.
SafeGold, a provider of digital gold, offers customers 24K gold ascribing to international quality standards.
"It combines the convenience and speed of the internet with the safety of a SEBI registered Trustee, and more security than traditional gold purchases," the statement said.
Airtel Payments Bank had recently increased its savings deposit limit to Rs 2 lakh in line with RBI guidelines. It now offers an increased interest rate of 6 per cent on deposits between Rs 1-2 lakh.
First Covid isolation ward for children
In a unique initiative, G B Pant Children Hospital in Srinagar has established the first isolation ward for children infected with COVID-19 in the valley.
Amid the rising number of COVID-19 cases in Jammu and Kashmir, children are also falling prey to the virus.
The facility, which is on the fourth floor of the hospital, has doctors who are constantly supervising the infected children and are also providing food and other important things, free of cost.
The isolation wards have all the required facilities like sufficient oxygen supply and enough bed capacity.
Speaking to ANI, Ajaz Bhat, who was at the hospital as his child was tested COVID positive, said, "It is a very nice initiative. This facility was not here before. It will help in fighting the second wave of COVID-19. The facilities are really good at this hospital. Doctors come here at night also."
Arshid Ahmad, another parent at the hospital had a similar opinion. He said, "This is the best thing. It is important that we have an isolation ward."
According to the in-charge of the isolation ward, Dr Ashraf isolation ward was a much need facility, which ensures social distancing.
"Isolation is a part of distancing. Increasing the social distancing of COVID-19 patients into specific wards will help in better supervision and treatment. We have to regularly monitor them and check their oxygen, fever, and subsequently give treatment. I think people are very much satisfied with it," said the doctor.
Jammu and Kashmir have witnessed a surge in cases with the onset of the second wave of coronavirus. The administration has been working to set up more COVID hospitals to increase the bed capacity in order to accommodate more patients.
Atal Dulloo, Financial Commissioner of Jammu and Kashmir's Health and Medical Education Department had informed that two COVID hospitals with a capacity of 500 bed each are being constructed in Jammu and Srinagar.
Recently, the Hajj House in Srinagar was also converted into a COVID care centre to support the health care system in this outbreak.
As per official data, Jammu and Kashmir have 52,848 active cases of coronavirus. The union territory registered 1,306 fresh cases in the last 24 hours. (ANI)
Bata India appoints former Britannia COO Gunjan Shah as CEO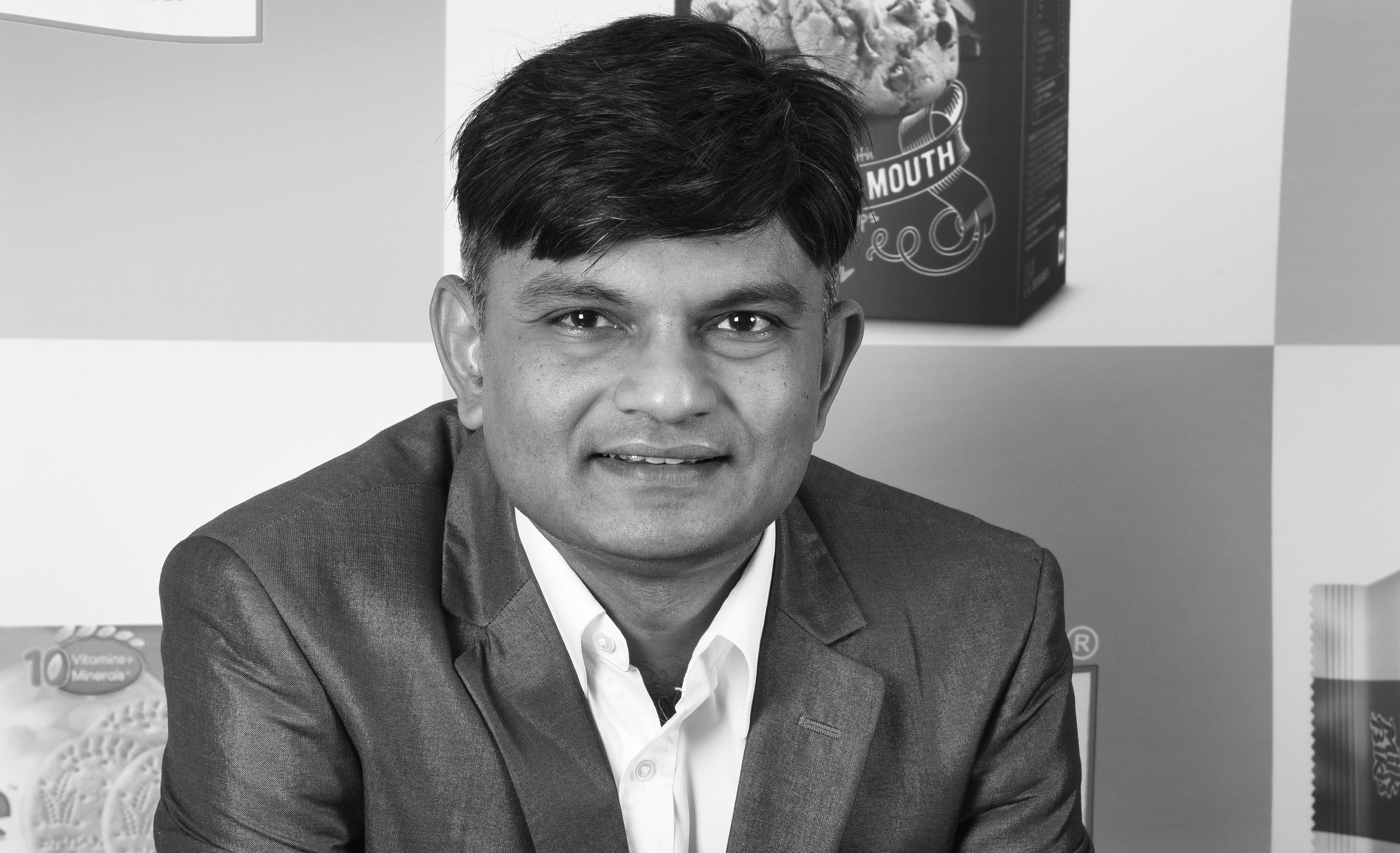 Bata India on May 14 announced that it has appointed Britannia's former chief commercial, Gunjan Shah, as its new chief executive officer.
Shah will take over from Sandeep Kataria, who was elevated as the Global CEO of Bata Brands in November last year. He will join Bata in June 2021.
Shah will be at the helm of the brand's operations in India, a statement from Bata India said.
On Shah's appointment, Kataria said, "India has always been a significant market for us from a global perspective. A dynamic leader like Gunjan will spearhead the company's operations in India and given his extensive experience and track record, I am confident that he will take the Bata brand to even greater heights and deliver strong growth,"
Before moving to Britannia in 2007, Shah has also spent the early stages of his career working with brands such as Asian Paints and Motorola.
Welcoming the new CEO, Bata India Chairman Ashwani Windlass said that Shah understands the Indian market's complexities and varied nuances.
"I'm confident that he will add value and strengthen Bata's position in the Indian market," he added said.
Shah, an alumnus of the Indian Institute of Management, Kolkata has experience working across varied sectors spanning consumer durables, telecom and FMCG.
Bata India CEO-designate Gunjan Shah said, "I am excited about the journey ahead. As an iconic brand, Bata has become an integral part of the Indian fabric. I realise that I have big shoes to fill in and I am thrilled about working with the talented & experienced Bata team. I look forward to building on the legacy of my predecessors in taking the Bata brand to new heights."
Nepali guide Mingma Tenji Sherpa creates world record
Mingma Tenji Sherpa, a Nepali mountain guide, has created a world record by scaling Mt. Everest, the world's highest peak, twice in the shortest span of time in a season, organizers said on Thursday.
Sherpa first reached the top of the mountain in the evening of May 7 as a member of a rope-fixing team, and then performed the feat again on the morning of May 11, while guiding an expedition team consisting of Bahraini Prince Sheikh Mohammed Hamad Mohammed Al Khalifa, according to the company which organised both expeditions. "He climbed Mt. Everest twice in the gap of just four days which is a world record," Mingma Sherpa, chairperson of the Seven Summit Treks, told Xinhua news agency. "He took nearly 86 hours to do double ascents." Previously, Indian mountaineer Mt. Everest Anshu Jamsenpa had held the record for fastest dual ascents on Everest, doing so in 118 hours and 15 minutes in 2017.
RBI grants PPI authorisation to Eroute Technologies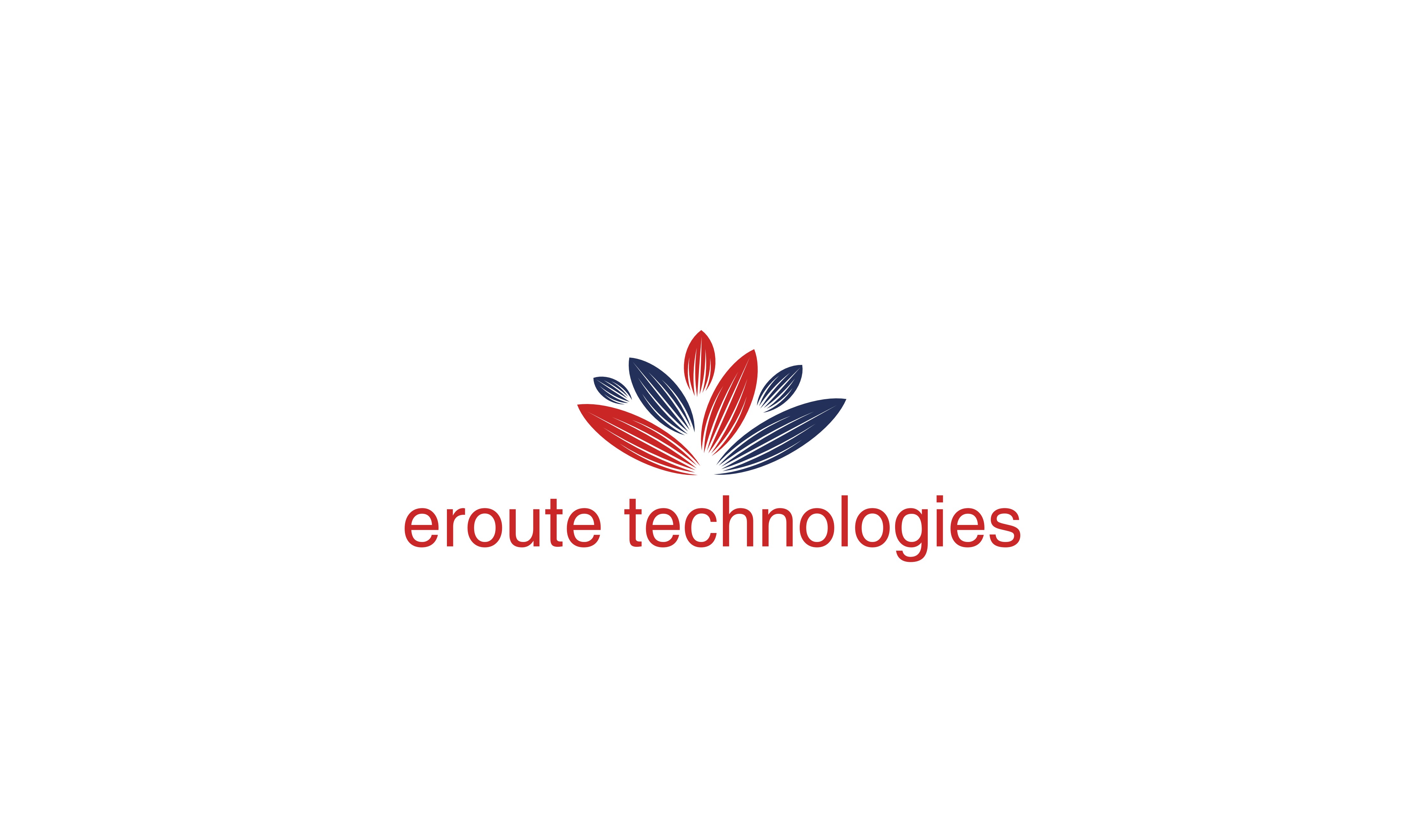 The Reserve Bank of India (RBI) has granted authorisation to Eroute Technologies to operate as a prepaid payment instruments (PPI) company.

The RBI issued authorisation on May 10, 2021, to Eroute Technologies Pvt Ltd with perpetual validity to commence issuance and operations of semi-closed pre-paid instruments in the country, the company said in a statement on Wednesday.

The Noida-based firm said the RBI authorisation will enable it to launch its payment solutions at scale independently unlike neo banks and other bank-led fintech companies.

PPIs are instruments that facilitate the purchase of goods and services, including financial services, remittances, and funds transfers, against the value stored in such instruments.

The company aims to serve the underserved segments that comprise almost 680 million people, by creating user-friendly payment solutions addressing the specific needs of various consumer segments of our society, it said.

The firm said it is also aggressively pursuing co-branded payment solutions with consumer companies.
Eroute Technologies MD & CEO Sanjeev Pandey said, "Amid the outbreak of the COVID-19 pandemic, digital payments have become crucial for the people and the government to fight COVID-19 spread between human to human."

He said the company will focus on enriching payment experiences across sections of society by offering safe, secure and reliable payment solutions to match the lifestyle of the users.

Eroute Technologies is a fintech company founded by Sanjeev Pandey, former group president of Yes Bank; Abhishek Saxena, an alumnus of IIT-BHU; and Jason Ho, chairman of Taiwan-based Taisys Group.

Last month, the RBI had allowed non-banking payment system operators of PPIs to become a direct member of the RBI operated of the centralised payment systems of RTGS/ NEFT transactions.

Besides, the full-KYC PPIs like wallets and prepaid cards are made interoperable, the outstanding balance in such instruments stands increased to Rs 2 lakh and cash withdrawals have been permitted through ATMs and points of sale.

This will make non-bank issued PPIs almost at par with bank accounts which will boost digital financial inclusion, expansion to cater to the needs of the customers, including MSMEs, small traders and merchants, Eroute said.

The company said it has SBI former chairman A K Purwar as a founding chairman, ex-RBI deputy governor H R Khan, former government secretary Vijay Chhibber, and ex-NPCI Product Management Head Ram Rastogi, forming its advisory team.

The company said it has a full-fledged execution team with a proven track record of implementing various payment systems in the country.
Why has Cairn Energy sued Air India?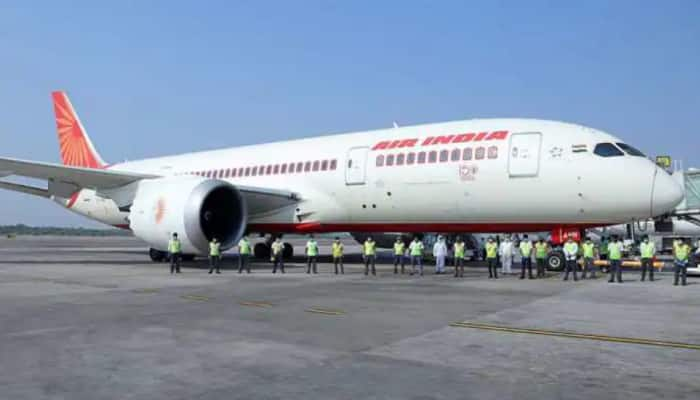 On May 15, the UK's Cairn Energy Plc sued India's national carrier Air India in the US District Court for the Southern District of New York, Reuters reported. The action by Cairn ratchets up pressure on the Indian government to pay the sum of $1.2 billion-plus interest and costs that the British firm was awarded by an arbitration tribunal in December.
Cairn Energy had said last month that regarding the controversial tax dispute case it won against India, it had already initiated the process of seizing Indian assets abroad. The case against Air India is part of that process.
What was the arbitration award?
In December 2020, a Permanent Court of Arbitration at The Hague had ruled that the Indian government should pay damages worth $1.2 billion to Cairn Energy since a case of retrospective tax was wrongly applied on the company.
The court cited that the claim by the Indian government was "in breach of the guarantee of fair and equitable treatment". Including interests, the total dues that India owe to the company at this point are around $1.7 billion.
In March, Cairn Energy said in its annual report that the award is also enforceable against India-owned assets in over 160 countries that have signed and ratified the 1958 New York Convention on the Recognition and Enforcement of Foreign Arbitral Awards.
"Cairn has already taken steps to have the award recognised in certain major jurisdictions in which Indian sovereign assets have been identified," it said. For this, the company has moved courts in the US, the UK and three other countries looking into the possibility of seizing Indian assets, including bank accounts in those countries.
What options does India have now?
A senior government official told Moneycontrol that Air India will release a statement soon 'with all the facts'. The person added that the Centre is going ahead with the national carrier's privatisation plans.
In late March, India had already filed an appeal against the arbitration decision. New Delhi will seek a stay on enforcement of the award filed by Cairn in a lower Dutch court and will also contest the enforcement in at least eight other jurisdictions, including the UK, Canada, the US, and France.
It is learnt that Air India executives, and Finance and Law ministry officials are discussing the options currently. The national carrier is expected to come out with details of its legal response soon.
Cairn Energy chief executive officer Simon Thomson had visited India in February to discuss an out-of-court settlement. The company said that its engagement with the government of India on its arbitration award will continue in parallel with pursuing options of enforcement and monetisation of the award.
Is there a precedent to this?
While the policymakers in the Finance Ministry may not have specifically known that Cairn's first salvo would be against Air India, they had been anticipating action from the British energy giant. Reuters had reported earlier this month that India had asked state-run banks to withdraw funds from their foreign currency accounts abroad, fearing that Cairn could seize such bank accounts.
There is global precedence of the kind of action Cairn is seeking in its suit against Air India. In 2019, ConocoPhillips had moved US courts to seize Venezuelan state oil company PDVSA's assets to collect $2 billion compensation it had won in an arbitration against Venezuela's 2007 takeover of its assets. PDVSA thereafter paid ConocoPhillips the full amount.
More recently, in January this year, Malaysian authorities seized a Pakistan International Airline Boeing-777 at the Kuala Lumpur airport on the orders of a local Malaysian court, over the non-payment of aircraft lease dues owed to the Dublin-based aircraft leasing company AerCap. PIA later informed a London court that it had paid around $7 million to AerCap, related to the dispute.
Ahead Of His 87th Birthday, Ruskin Bond Curates His 'Must-Read' Short Stories
Had it not been for his stories, many of the kids would have never had the imagination-filled childhood they had. Ruskin Bond was a favourite part of everyone's childhood. His stories not only helped children build the quality of imagination, but also spurred a variety of emotions and taught some very important life lessons.
Our beloved man is soon going to turn 87 on this coming 19th and thus has curated a brand new book of some of his favourite and must-read stories. He has titled the book "All Time Favourites for Children". What is interesting about this new release is that it just doesn't hold his most cherished stories but also quirky and cheerful artwork that is sure to take the readers on an adventurous ride.
Besides, Bond's stories are also seeing new characters in addition to our already loved ones. It comes along with his latest short story named 'A Song of India' which was released last July marking the beginning of Ruskin Bond's 70-year career as a writer.
From a tender age, Bond immersed in reading. To him, reading was so addictive, he used to finish reading five books in a week. This hobby then acted as an outlet for him to turn into a writer at the age of 16. In 1951 his first story ever was published in a local magazine. From then on, Ruskin Bond has never put down his pen. In 1957, he received the John Llewellyn Rhys Memorial Prize for his book "The Room on the Roof" which he wrote at the age of 17. Besides this, the writer has also been awarded the Sahitya Akademi Award, the Padma Shri, and the Delhi government's Lifetime Achievement Award very recently in the year 2012. In his 70 years long career, Ruskin Bond has penned down 500 short stories, essays and novellas. He also has more than 40 books under his name specially written for children.
"A Song of India marks 70 years of my long writing career which began when I was sixteen. In these seven decades, I have written hundreds of stories for children and just as many for adults too, and I am still continuing to do so. I am very fortunate to have lived in a beautiful part of the country, in the mountains. I am blessed to have received inspiration from the natural world around me, from children and animals, and all of this is reflected in my works," Bond tells IANS.
For all of you who need a break from the cacophony of the news media anchors and reels, it's time to turn to our writer and lose ourselves in the world of his stories. The book will be available for the readers on his birthday, 19th May. Ruskin Bond is now basking in the glory of life in Landour, Mussoorie, with his extended family.
Kazakhstani tennis player receives 10-year ban for match-fixing
Khassanov was also fined $100,000, with $75,000 of this suspended.
The instances took place between 2014 and 2018 and were in violation of the Tennis Anti-Corruption Programme (TACP).
Khassanov admitted to breaches of section D.1.f, which prohibits an individual from attempting to change the outcome of an event, and section D.2a(i), which bans the solicitation of money to negatively influence a player's performance in an event.
He also admitted infractions of section D.2.a(i), which mandates that players report attempts to offer money in exchange for poor player performance, and section D.2.a(ii), which commands players to report suspected offences against the TACP.
Khassanov, who had a career-high ATP singles ranking of 671, has been banned from participating in, coaching at or attending any tennis events for 10 years from May 2021.
Khassanov's breaches were dealt with under the 2021 TACP Proposal for Deposition framework, which allows a ban to be given to an offender from the ITIA upon admission of guilt.
Last month Argentine tennis player Franco Feitt was banned for life after he admitted nine instances of match-fixing between 2014 and 2018.
Also last month the ITIA also banned Barbora Palcatova for three years after she was found guilty of match-fixing.
Two Russian players were given lifetime bans after they were both found guilty during a match-fixing investigation.
New dates confirmed for women's Rugby World Cup
World Rugby has confirmed the dates for next year's women's Rugby World Cup in New Zealand, with the tournament to run from 8th October to 12th November 2022.
The 12-team tournament which was due to be held this year in Auckland and Whangarei was postponed earlier this year due to the Covid-19 pandemic.
In alignment with the changes recently approved for the men's competition, the tournament will be extended from 35 to 43 days, meaning all teams will have a minimum of five rest days between matches.
World Rugby unveils new global women's competition
The pool phase will be played on the weekends of 8th and 9th, 15th and 16th and 22nd and 23rd October 2022 at Eden Park, Northlands Events Centre in Whangārei and Waitakere Stadium.
The quarter-finals will take place on 29th and 30th October followed by the semi-finals on 5th November. The third-place playoff and final will be played on 12th November, with Eden Park set to create history by becoming the first stadium to host both the men's and women's Rugby World Cup finals. A detailed match schedule and broadcast timings will be announced at a later date.
World Rugby has also unveiled new tournament brandmarks retaining reference to 2021, the year the tournament was originally intended to take place, updating fans and audiences that the tournament will now be played in 2022.
World Rugby chairman Sir Bill Beaumont said: "We are fully committed to accelerating the women's game at all levels and while the postponement was disappointing for everyone, it has provided the unique opportunity to review every aspect of the event to ensure it is the best it can be for the players, fans around the world and the wonderful and enthusiastic New Zealanders."
The international rugby union tournament has featured 12 nations since 2006 but will expand from 12 to 16 teams from 2025.
Quiz
Why is the RBI Asking Banks to Cut Ties With Customers Dealing With Cryptocurrencies?
A lot of money flows overseas via this trade
It may lead to money laundering
The Indian government still has introduced a cryptocurrency bill
All of the above
Both 1 & 2
According to the revised RBI guidelines transaction above ____ will require an additional OTP.
Rs. 5000
Rs. 4000
Rs. 3000
Rs. 2000
Rs. 1000
Which among the following act allows banks to accept and repayment of deposits?
Companies Act 1956
The State Bank of India (Subsidiary Banks) Act 1959
Banking Companies (Acquisition and Transfer of Undertaking) Act 1969
Banking Laws (Application to Co-operative Societies) Act 1965
Banking Regulation Act, 1949
On liquidation, every depositor would be entitled to receive a deposit insurance claim amount in respect of his/her deposits up to a monetary ceiling of ____ from the DICGC.
Rs 50,00,000
Rs 5,00,000
Rs 2,00,000
Rs 50,000
Rs 20,000
What is the name of the 23rd district of Punjab?
Firozpur
Moga
Malerkotla
Gurdaspur
Faridkot
Who has the power to declare new states in India?
Parliament of India
President of India
State Assembly
Chief Minister of State
Ministry of Home Affairs
Who is the new UN humanitarian chief?
Antonio Guterres
Martin Griffiths
Ban Ki-moon
Marcelo Rebelo de Sousa
Mário Soares
Who is the first woman Finance Minister of Assam?
Anwara Taimur
Jagdish Mukhi
Ajanta Neog
Sucheta Kripalani
Bhimkanta Buragohain
Who is the new CEO of Bata India?
Sandeep Kataria
Devinder Kumar Jain
Thomas George Bata
Gunjan Shah
Varun Berry
Where is the proposed location for women's Rugby World Cup 2022?
India
Japan
USA
Australia
New Zealand
Answers
Why is the RBI Asking Banks to Cut Ties With Customers Dealing With Cryptocurrencies?
A lot of money flows overseas via this trade
It may lead to money laundering
Both 1 & 2
According to the revised RBI guidelines transaction above ____ will require an additional OTP.
Which among the following act allows banks to accept and repayment of deposits?
Banking Regulation Act, 1949
On liquidation, every depositor would be entitled to receive a deposit insurance claim amount in respect of his/her deposits up to a monetary ceiling of ____ from the DICGC.
What is the name of the 23rd district of Punjab?
Who has the power to declare new states in India?
Who is the new UN humanitarian chief?
Who is the first woman Finance Minister of Assam?
Who is the new CEO of Bata India?
Where is the proposed location for women's Rugby World Cup 2022?