Ambedkar Jayanti: April 14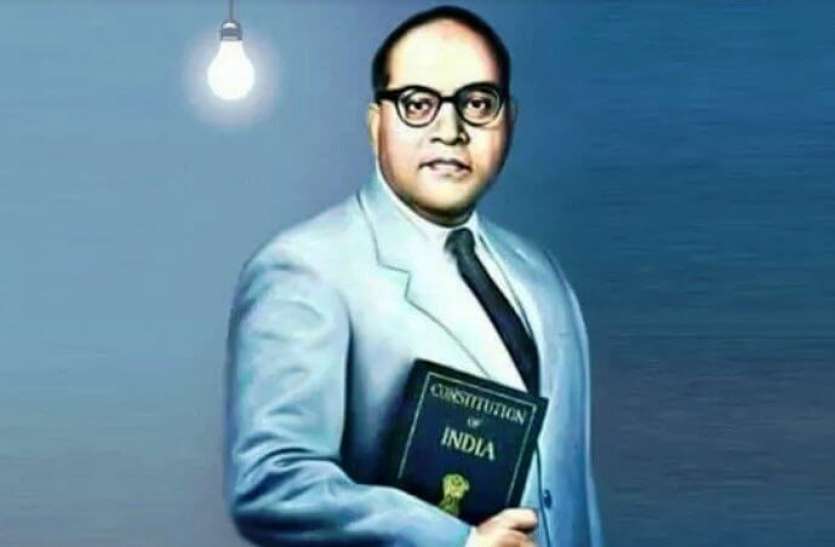 Every year India celebrates
Ambedkar Jayanti or Bhim Jayanti on April 14
. The day is also called Ambedkar Remembrance Day.
Since 2015, April 14 is observed as an official public holiday in India.
In 1990, Ambedkar was bestowed with Bharat Ratna. His portrait was unveiled in the Central Hall of Parliament in 1990. The period between April 14, 1990, and April 14, 1991, was observed as the "Year of Social Justice". In 2015, the Government of India issued ten rupees and 125 rupees coins to mark his 125th birth anniversary. The United Nations celebrated Ambedkar Jayanti for three consecutive years, in 2016, 2017 and 2018. In 2020, Canada decided to celebrate Ambedkar birthday as Dr B R Ambedkar Day of Equality. In 2021, the Government of British Columbia decided to celebrate his birthday as Dr B R Ambedkar Equality Day.
Raisina Dialogue, 2021
The Raisina Dialogue was recently organised by the Ministry of External Affairs and Observer Research Foundation. The dialogue was held under the theme: Theme: viral World: Outbreaks, Outliers and Out of Control
Prime Minister Narendra Modi addressed the dialogue virtually.
Bohag Bihu Bird Count 2021 begins
On April 14, 2021, the Bohag Bihu Bird count began in Assam. The Bohag Bihu Bird count was launched by Bird Count of India (BCI). The BCI is a Non-Governmental Organisation. This is the first time BCI is launching Bohag Bihu bird count.
Poshan Gyan: Digital Repository on Nutrition Information
NITI Aayog recently launched Poshan Gyan along with the Bill and Melinda Gates Foundation and the Centre for Social and Behaviour Change, Ashoka University. Poshan Gyan is a National Digital Repository on health and nutrition.
Poshan Gyan is an online resource for any person working in the nutrition sector. It is also accessible for any person seeking information to improve nutritional outcomes. It holds communication materials that were created by government agencies and other developmental organisations. The communication materials are available in different languages and for the different target audience. The materials held by Poshan Gyan cover a wide range of topics such as complementary feeding, antenatal care, adolescent health, anaemia prevention, diet diversity, etc.
ITCN Programme
The National Institute of Urban Affairs recently launched the Infant Toddler and Caregiver friendly Neighbourhoods Training and Capacity Building Programme. The Institute is partnered by Bernard van Leer Foundation in implementing the programme.
PLI Scheme: Critical Bulk Drugs approved
The Ministry of Chemical and Fertilizers recently approved sixteen applicants under the Production Linked Incentive scheme. The approvals will promote domestic manufacturing of drug intermediates and Active Pharmaceutical Ingredients in the country.
IMF's Asia Growth Forecast
Key Findings of IMF
According to the World Economic Outlook report of IMF, the countries such as Malaysia, Indonesia, Thailand, the Philippines and Vietnam are to grow by 4.9% in 2021. Previously IMF projected that these countries were to grow by 5.2%.

Indonesia, the Philippines and Malaysia are expected to tighten their restrictions as they are facing a surge in COVID-19 cases.

Only 3.76% of people in Indonesia have received COVID-19 vaccines. This is lower than the global level, which is, 5.76%.

Around 1.8% of Malaysians and 0.96% of the Philippines have received the COVID-19 vaccine so far.

IMF has increased the growth rate of countries bordering the Indo-Pacific from 7.3% to 7.6%.
Mandatory Gold Hallmarking from June 1
The Government of India recently announced that it is fully prepared to implement mandatory hallmarking of gold artefacts and jewellery from June 1, 2021. Currently, Gold Hallmarking is voluntary in the country.
National Housing Bank: Rs 10,000 crore Special Refinance Facility launched
The National Housing Bank recently launched the "Special Refinance Facility", 2021. Rs 10,00 crores has been allocated to this facility. The main objective of the facility is to provide short term refinance support to the housing finance companies and other eligible Primary Lending Institutions. The facility will aid in meeting the short-term liquidity requirement in the Public Lending Institutions.
Loading...