SC order on interest waiver: PSU Banks may have to take Rs 2,000 cr hit
Public sector banks may have to bear a burden of Rs 1,800-2,000 crore arising due to a recent Supreme Court judgment on the waiver of compound interest on all loan accounts which opted for a moratorium during March-August 2020, sources said. The judgment covers loans above Rs 2 crore as loans below this got blanket interest on interest waiver in November last year. Compound interest support scheme for loan moratorium cost the government Rs 5,500 crore during 2020-21 and the scheme covered all borrowers including the prompt one who did not avail moratorium.
Chintan Vaishnav appointed as mission director of Atal Innovation Mission
Noted socio-technologist Dr Chintan Vaishnav has been appointed the mission director of Atal Innovation Mission (AIM), the government's flagship initiative under NITI Aayog. Vaishnav will take over from Ramanathan Ramanan later this month. Ramanan has been leading AIM as its first mission director since June 2017.
Hubert Hurkacz wins his biggest title by beating Sinner in Miami.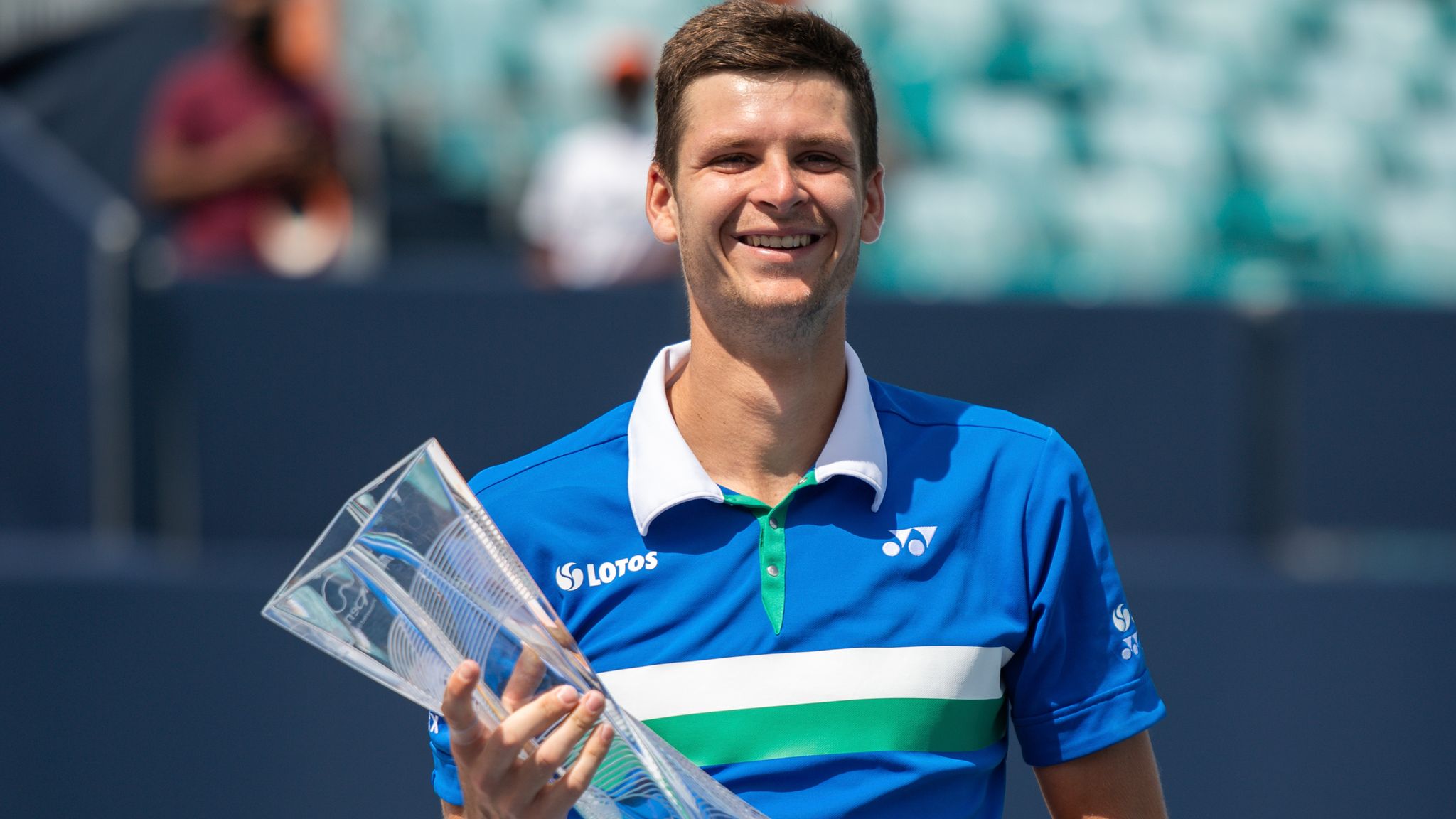 With the Big Three absent at the Miami Open and tennis' next-generation scrambling to fill the void, it was Hubert Hurkacz of Poland who made a breakthrough. The 24-year-old Hurkacz won the biggest title of his career by beating 19-year-old Jannik Sinner of Italy 7-6 (4), 6-4 on Sunday. Hurkacz improved to 10-0 in Florida this year, including the Delray Beach title in January. Ranked 37th, he is projected to climb to a career-high 16th in next week's rankings.
India celebrates National Maritime Day
India celebrates National Maritime Day on April 5. The country will celebrate the 58th edition of National Maritime Day this year, the first of which was celebrated in 1964 to spread awareness about intercontinental commerce and the economy. On this day in 1919, meaning over a century ago, the Indian shipping started when SS Loyalty, the first ship of The Scindia Steam Navigation Company Ltd, sailed to London (UK) from Mumbai. In 1959, India also became a member of the International Maritime Organisation, which is responsible for maritime protection and preventing pollution from ships.
Rajasthan Launches Health Insurance Scheme For All Its Residents
In a welcome relief to the people of Rajasthan amid a global pandemic, the Congress-led Rajasthan government recently announced that it will provide a medical scheme worth Rs 5 lakh for each family of the state, under its ambitious universal health insurance coverage scheme. According to the media reports, families can get registered under the Chiranjeevi Health Insurance Scheme to avail the benefits. With the start of the registration of people under the scheme, announced by Chief Minister Ashok Gehlot in the state budget 2021-22, Rajasthan has become the first state in the country to provide health insurance to all its residents.
Payment companies face tighter RBI norms
The Reserve Bank of India (RBI) has tightened its supervision norms overpayment companies storing customer data, amid a slew of cyber-security breaches at Indian tech startups over the last few months. From April 1, all licensed payment system operators (PSOs) will have to submit detailed "compliance certificates" to the central bank twice a year, signed by their CEOs or managing directors, confirming adherence to all RBI regulations around security and storage of payment data. In a letter issued by the central bank's Department of Payment and Settlement Systems (DPSS) on Friday to all PSOs, RBI has asked these certificates to be submitted on April 30 and October 31 for the period ending March 31 and September 30, respectively, every year. ET has reviewed a copy of the letter.
World Bank approves USD 32 million projects to improve health services in Mizoram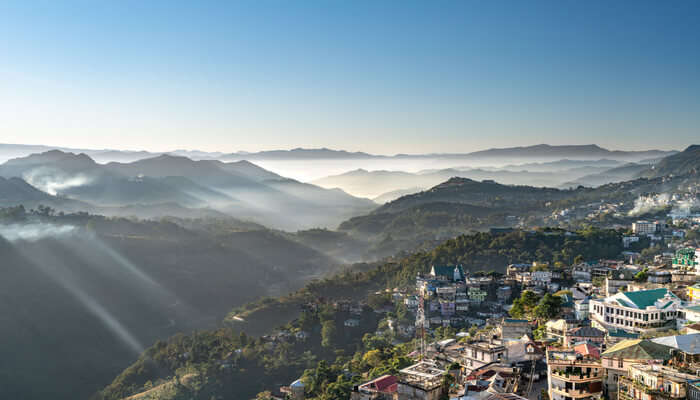 The Board of Executive Directors has approved a USD 32 million project to improve management capacity and quality of health services, a world bank statement said on Thursday. The project titled "Mizoram Health Systems Strengthening Project" will strengthen the governance and the management structure of the Mizoram Health department and its subsidiaries, the statement said. It will improve the quality and coverage of services delivered by the state government health systems, and invest in a comprehensive quality assurance program that would enable quality certification of health facilities, it said.
World Bank, AIIB approve a loan for USD 300 million canal-based drinking water projects in Punjab
The World Bank and Asian Infrastructure Investment Bank (AIIB) have approved loans for USD 300 million (about Rs 2,190 crore) canal-based drinking water projects in Punjab. The project is aimed at ensuring quality drinking water and minimize water losses for Amritsar and Ludhiana, according to a Punjab government statement. The entire project will be co-financed by IBRD (World Bank) - USD 105 million, Asian Infrastructure Investment Bank - USD 105 million and the Punjab government - USD 90 million, according to an official spokesperson. In the Amritsar project, the source of surface water supply is Upper Bari Doab Canal and a 440 MLD (million litres per day) water treatment plant will be constructed in village Vallah., The source of water supply in the Ludhiana project is Sirhind Canal and a 580 MLD water treatment plant will be constructed for treating the surface water. After treatment, the clear water will be pumped into the OHSR, which would further cater to the city residents to maintain a continuous water supply. It would benefit the residents of Ludhiana with an estimated population of 20.76 lakh in 2025 and 29.35 lakh in 2055.
PayPal launches crypto checkout service
Customers who hold bitcoin, ether, bitcoin cash, and litecoin in PayPal digital wallets will now be able to convert their holdings into fiat currencies at checkouts to make purchases, says PayPal.
Fiscal deficit for April-Feb hits 76% of the revised full-year target
India's federal fiscal deficit in the 11 months to the end of February stood at ₹14.01 trillion ($191.61 billion), or 76% of the revised budgeted target for the whole fiscal year, government data showed on Wednesday.
Kalinga Ratna Award for the year 2021, to Governor Biswa Bhusan Harichandan.
Vice-President M. Venkaiah Naidu presented the Kalinga Ratna Award for the year 2021, to Governor Biswa Bhusan Harichandan. The award was presented during the 600th birth anniversary celebrations of Adikabi Sarala Das and the 40th annual celebrations of Sarala Sahitya Sandad, organized at Sarala Bhawan in Cuttack on Friday.
'Argyreia sharadchandrajii': New plant species named after Sharad Pawar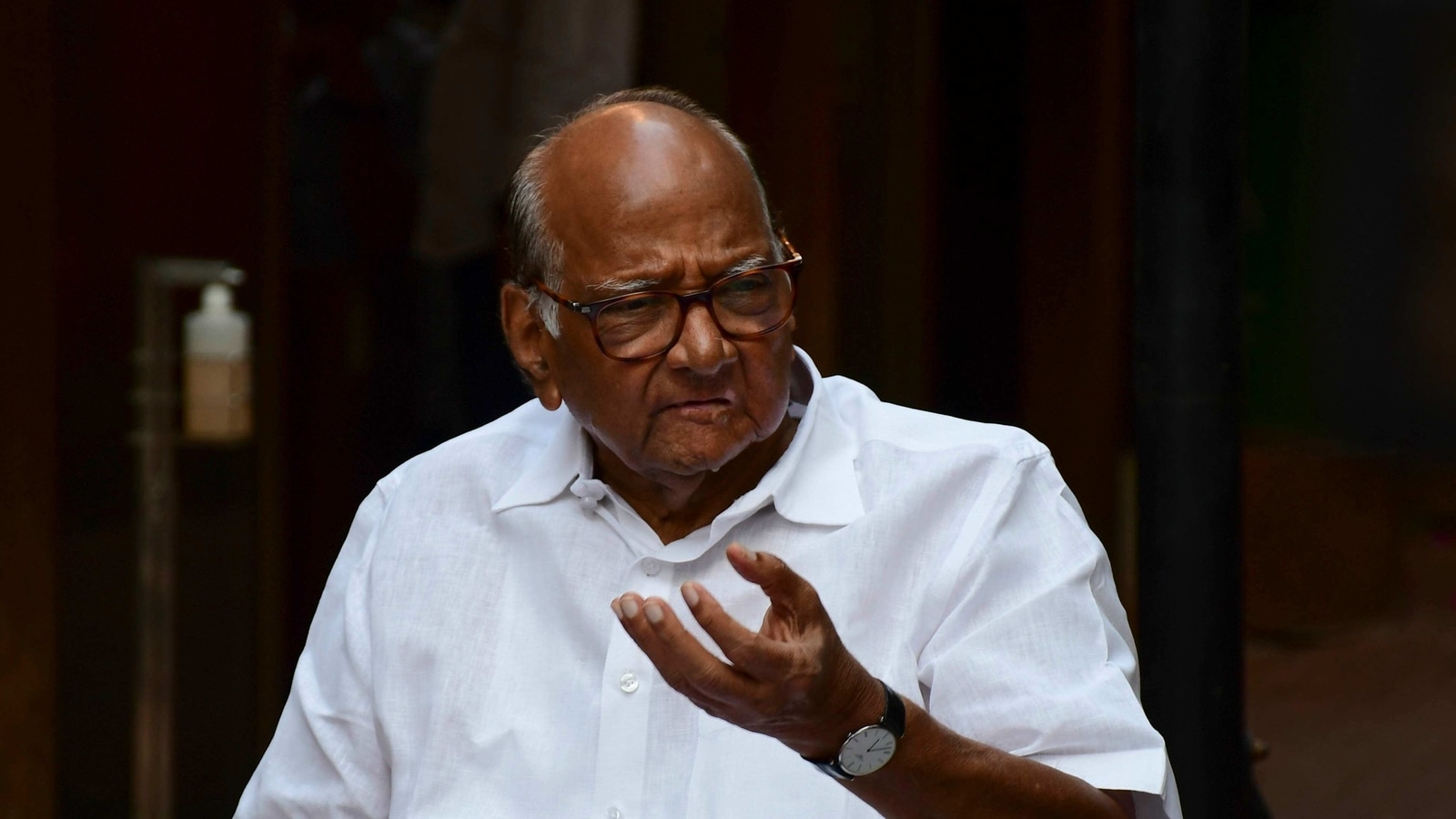 A new species of flowering plants, recently discovered in south Maharashtra's Kolhapur district, has been named after Nationalist Congress Party (NCP) chief Sharad Pawar as "his immense contribution to Indian agriculture" as a Union minister, a report has said. Researchers Dr Pramod R Lawand and Dr Vinod B Shimpale told news agency PTI that the species, belonging to the genus Argyreia, has been named 'Argyreia sharadchandrajii'. The new species was found in the Alamprabhu Dev-raai (sacred grove), said Lawand and Shimpale, who teach botany at a college in Kolhapur.
Tashkent to host 2023 AIBA Men's World Boxing Championships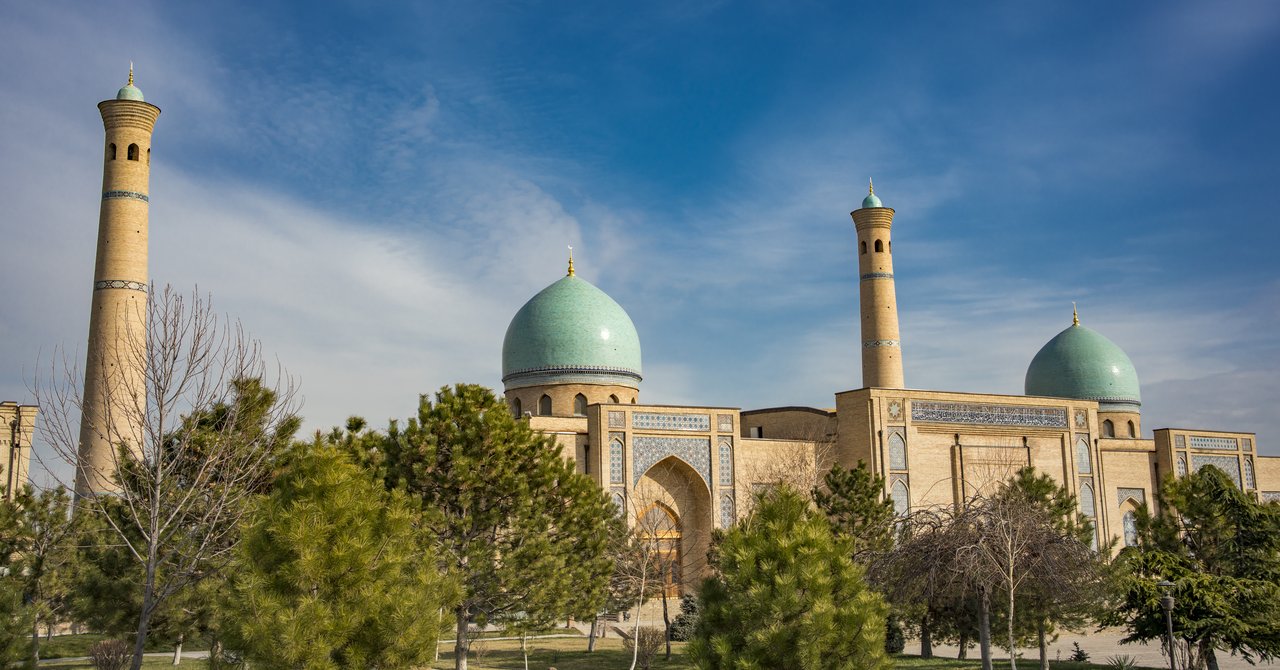 The city of Tashkent is awarded the 2023 AIBA Men's World Boxing Championships after the successful bid presentation by the Boxing Federation of Uzbekistan. The AIBA Board of Directors voted in favor of the major event candidate city.
The first farm-based solar power plant comes up in Rajasthan
Recently, the first farm-based solar power plant under the Prime Minister's Kisan Urja Suraksha Evam Utthan Mahabhiyan (PM-KUSUM) scheme has come up in Jaipur (Rajasthan) district's Kotputli tehsil with a provision for production of 17 lakh units of electricity every year
India contributes $300,000 to UN Women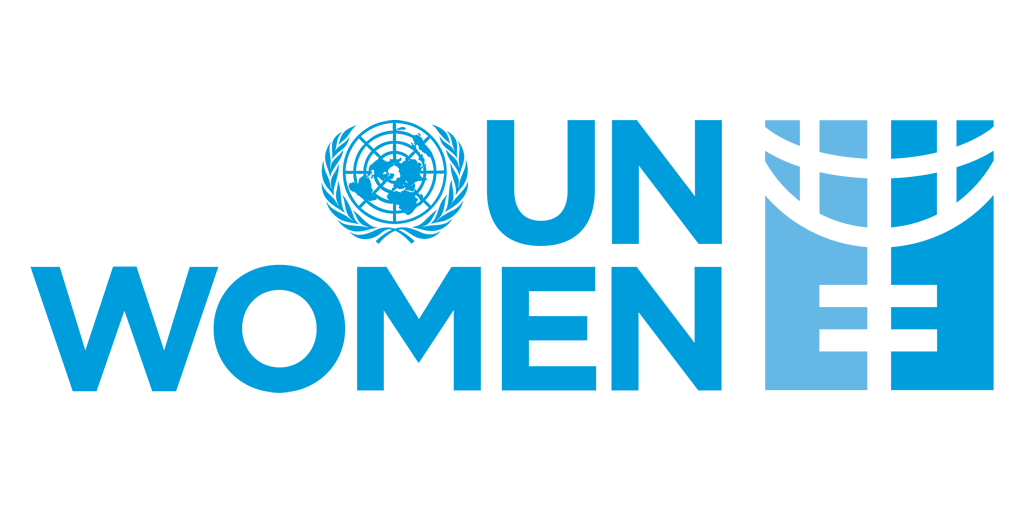 India made a contribution to UN Women, the world organization's entity for gender equality and women's empowerment. India has contributed $300,000 to the United Nations agency for gender equality and women empowerment, a contribution lauded by the UN entity. India made a contribution to UN Women, the world organization's entity for gender equality and women's empowerment.