H-1B visa bans expire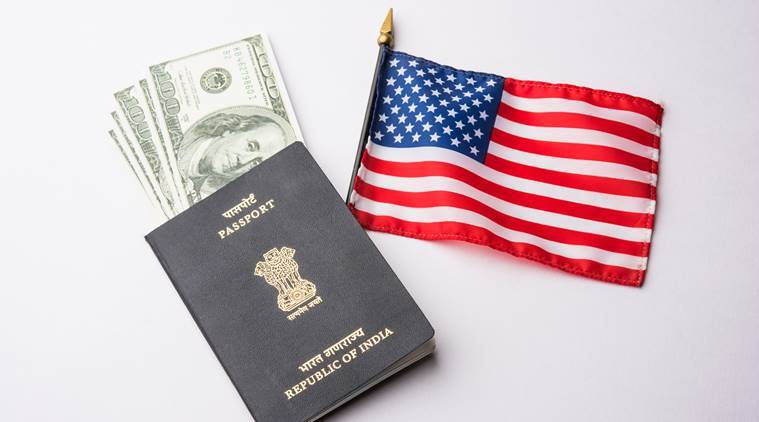 Amid a national lockdown and the COVID-19 crisis, Donald Trump in June last year issued a proclamation that suspended entry to the US of applicants for several temporary or "non-immigrant" visa categories, including H-1B, arguing that these visas presented a risk to the US labor market during the economic recovery.
On December 31, Trump extended the order to March 31, 2021, noting that an extension was warranted as the pandemic continued to disrupt American's lives, and high levels of unemployment and job loss were still presenting serious economic challenges to workers across the US.
Biden did not issue a fresh proclamation for the ban on H-1B visas to continue after March 31. He had promised to lift the suspension on H-1B visas, saying Trump's immigration policies were cruel. The H-1B visa is a non-immigrant visa that allows US companies to employ foreign workers in specialty occupations that require theoretical or technical expertise. Technology companies depend on it to hire tens of thousands of employees each year from countries like India and China.
US special envoy for climate John Kerry to visit India
John Kerry

US Presidential special envoy for climate, John Kerry
, is all set to visit India in the coming week. Kerry will be the second top Biden Administration official to visit India in the last month. Kerry is likely to hold talks with
Environment Minister Prakash Javadekar
and is also expected to call on Prime Minister Modi. The visit comes ahead of US President Joe Biden's
leader's summit
on climate that he will host on
April 22 and 23.
Several world leaders, including PM Modi, have been invited to the summit. 'Looking forward to meaningful discussions with friends in the Emirates, India, and Bangladesh on how to tackle the climate crisis,' Kerry tweeted ahead of the visit.
Besides Modi, other leaders invited for the summit include Chinese President Xi Jinping, Russian President Vladimir Putin, Japanese Prime Minister Yoshihide Suga, Brazilian President Jair Bolsonaro, Canadian Prime Minister Justin Trudeau, Israeli Prime Minister Benjamin Netanyahu, Saudi Arabia King Salman bin Abdulaziz Al Saud and UK Prime Minister Boris Johnson.
The summit will reconvene the US-led Major Economies Forum on Energy and Climate, which brings together 17 countries responsible for approximately 80 percent of global emissions and global GDP.
LPG Price Slashed By Rs 10, Now Cost Rs 809 Per Cylinder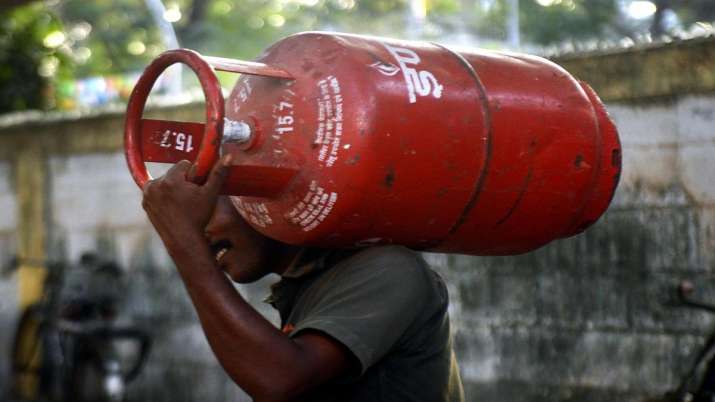 The Indian Oil Corporation Limited reported on Wednesday that the cylinders have been lowered by Rs 10 per cylinder. The action will take effect on April 1st, according to the statement. From April 1, a 14.2-kg LPG cylinder will cost Rs 809, down from Rs 819. Since February, LPG prices have increased by Rs 125 per 14.2-kg cylinder, according to the rate chart from state-owned oil marketing firms. LPG is only available at one price, the market price, throughout the nation. The government, on the other hand, offers a small subsidy to a limited number of consumers.
Carnivac-Cov: The vaccine for animals
The world's first animal vaccine against the novel coronavirus has been registered in Russia. According to a Reuters report, the immunity lasts for six months after the vaccination.
The vaccine for animals, developed by a unit of Rosselkhoznadzor (Federal Service for Veterinary and Phytosanitary Surveillance), was named Carnivac-Cov, the watchdog's deputy head Konstantin Savenkov has said, 'The use of this vaccine, as per Russian scientists, can prevent the development of virus mutations."
The clinical trials of Carnivac-Cov, which started last October, involved dogs, cats, Arctic foxes, minks, foxes, and other animals. It is the world's first and only product for preventing Covid-19 in animals. Russia already has three Covid-19 vaccines for humans, the most well-known of which is Sputnik V. Moscow has also given emergency approval to two others, EpiVacCorona and CoviVac.
India Ranked 140 of 156 countries on WEF's global gender gap report
India has fallen
28 places
in the World Economic Forum's Global Gender Gap Report 2021, and is now one of the worst performers in South Asia, trailing behind neighbors Bangladesh, Nepal, Bhutan, Sri Lanka, and Myanmar -— it is now ranked
140 among 156 countries
.
Globally, the average distance completed to parity is at 68 percent, a step back compared to 2020 (-0.6 percentage points). These figures are mainly driven by a decline in the performance of large countries. On its current trajectory, it will now take 135.6 years to close the gender gap worldwide.
The gender gap in political empowerment remains the largest: women represent only 26.1 percent of some 35,500 parliament seats and just 22.6 percent of over 3,400 ministers worldwide, according to the report. In 81 countries, there has never been a woman head of state, as of January 15, 2021.
India has declined on the political empowerment index as well by 13.5 percentage points, and a decline in the number of women ministers, from 23.1 percent in 2019 to 9.1 percent in 2021. In the index of education attainment, India has been ranked at 114.
The countries with the largest gender gaps in economic participation include Iran, India, Pakistan, Syria, Yemen, Iraq, and Afghanistan. For the 12th time, Iceland is the most gender-equal country in the world. The top 10 most gender-equal countries include Finland, Norway, New Zealand, Rwanda, Sweden, Ireland, and Switzerland.
Egypt may seek around $1 billion in compensation
Egypt said it may seek around
$1 billion
in compensation after a giant container vessel blocked the
Suez Canal
for almost a week and roiled shipping markets. The
400-meter-long Ever Given
ship ran aground on
March 23
in the southern part of the canal and was freed on Monday.
Indian Army disbands military farms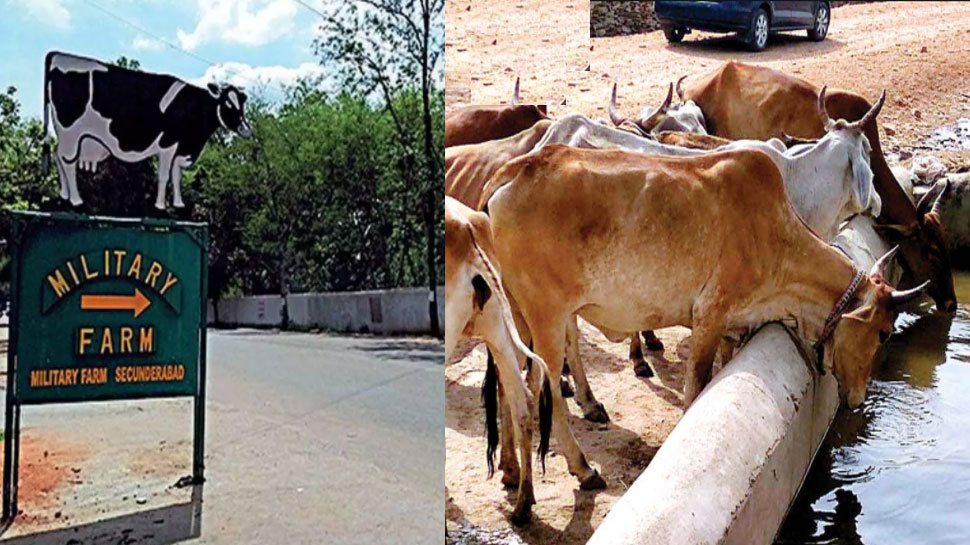 In line with its reform measures, the Army on Wednesday disbanded its military farms after
132 years
in service. It said the military farms with their dedication and commitment supplied
3.5 crore liters of milk
during a period spanning over a century. The farms were occupying around
20,000 acres
of defense land and the Army was spending around
Rs 300 crore
annually for their maintenance, according to official data. The Army decided to "transfer" all the cattle kept in the farms to government departments or dairy cooperatives at a nominal cost?
Maharashtra govt to reinstate 5% stamp duty on property registrations
The Maharashtra government on Wednesday decided not to extend the
two percent stamp duty
waiver on property registrations from April. It said it would reinstate its earlier system of
five percent stamp duty
on property registrations from Thursday.
The state government had slashed the stamp duty charges to two percent between
August and December last year
to
boost the real estate market
. It was made
three percent between January 1 and March 31.Stamp duty
is one of the
three biggest revenue
contributors for the state government. Deputy Chief Minister Ajit Pawar had offered
one percent
extra relaxation in stamp duty if the property is purchased in the name of a
woman
. While issuing the order, the state finance department had stated that once the property is purchased in the name of a woman, she cannot sell it for the next
15 years.
Delhi-Meerut Expressway opens for public

Union minister of road, transport and highways Nitin Gadkari
on Thursday announced the completion of the Delhi Meerut Expressway, adding that the government fulfilled the promise of reducing the travel time between the two cities from
2.5 hours to just 45 minutes
. The project has been developed at the cost of
₹8,346 crore.
The
82-km
-long expressway connecting the cities has
60 km
of expressway and
22 km
of national highway.
Twenty four small and big bridges, 10 flyovers, three railway bridges, 95 underpasses and several pedestrian bridges have been constructed on the expressway. For the safety of the commuters, more than 4,500 lights and cameras have been installed on the entire road. Over 2.5 meters cycle corridor and 2 meters-wide footpath have been drawn alongside the roads on phase 1 and phase 2 of the expressway for the safety of the pedestrians and cyclists. In order to make the corridor a smart expressway, weather, travel and other details about the expressway will be provided to the commuters during their transit.
GST revenue collection hits a new record of Rs 1,23,902 crore in March 2021
A new record of
Rs 1,23,902 crore
in form of Goods and Service Tax (GST) revenue was collected in the month of
March 2021
, the Ministry of Finance said on April 1. GST revenues crossed above Rs 1 lakh crore mark at a stretch for the last six months and a steep increasing trend over this period are clear indicators of rapid economic recovery post-pandemic.
Among states,
the maximum year-on-year growth in revenue collection
, during the month of March 2021, was recorded by
Manipur (40 percent)
, followed by Arunachal Pradesh (38 percent), Tripura (31 percent), and Jammu & Kashmir (31 percent). Odisha recorded a YoY growth in GST collection of 25 percent, Chhattisgarh 22 percent, and Delhi 20 percent. Uttar Pradesh recorded 18 percent growth in revenue, Maharashtra 14 percent and Madhya Pradesh witnessed a surge of 13 percent.
New fuel from plastic waste aims to replace fossil fuels in the marine industry
London-based
Clean Planet Energy
announced the creation of two new ultra-clean fuels manufactured to replace fossil fuels in the marine industry.
According to the company, the fuels are produced using non-recyclable waste plastics as the feedstock, therefore removing waste that would otherwise go to incineration, landfill or into the ocean. In addition to reusing these materials, when employed in ships and other vessels, the fuels are expected to provide
CO2 reductions of over 75%
, and significantly reduce harmful air pollutants such as
sulfur by up to 1,500x.
The products have been dubbed "
ultra-clean marine residual fuel
" – also known as
bunker fuel or fuel oil
– which is said to meet international
ISO 8712 2017
standards, and "premium marine distillate fuel," which matches the highest
EN15940
diesel specification.
Great ape species on Earth, maybe even closer to extinction
Tapanuli orangutans
, the most gravely endangered great ape species on Earth, maybe even closer to extinction than previously thought, The Hill reported. The great apes can now be found in the mountains of
Batang Toru in North Sumatra, Indonesia
, where they occupy less than 3% of the habitat they did in the late 1800s, according to a study published Jan. 4 in the journal PLOS One. With fewer than 800 Tapanuli orangutans left in Batang Toru, the species faces the looming threat of extinction. If more than 1% of the adult population is killed, captured or translocated each year, the Tapanuli orangutan will become the first great ape species to go extinct in modern times, study author Erik Meijaard, a conservation scientist and founder of conservation group Borneo Futures, told The Hill.
Utkal Divas or Odisha Day is celebrated on 1 April
Utkal Divas (Odisha Day)
is celebrated every year on
1st April
all over Odisha. Odisha Day is celebrated in memory of the
formation of the state
as a separate province on
1 April 1936.
This year marks the
86th Utkal Divas
or the foundation day of Odisha. Odisha was born as a separate state on April 1, 1936, on a linguistic basis. The state was carved out of the combined Bengal-Bihar-Orissa province.
New generation two-seater aircraft Hansa-NG rolled out
National Aerospace Laboratories (NAL), a Council of Scientific and Industrial Research (CSIR) rolled out New generation two-seater aircraft Hansa-NG. The test flights will start later this year. Previous versions of this aircraft are being used for training pilots at different flying clubs in the country.
86th Foundation Day of RBI
According to RBI History (Volume I), the efforts to set up in India a banking institution, with some elements of a central bank can be traced to
1773
.
The first governor of RBI
was an Australian national,
Sir Osborne Smith
, who was appointed on
April 1, 1935
.
Interest on reserves: 3.35% (market-determined)
Bank rate: 4.00%
Headquarters: Mumbai
Founder: British Raj
Governor: Shaktikanta Das
Filmfare Awards 2021: The winners of the award have been announced.
The
66th
Filmfare Awards 2021 winners have been announced. Late actor Irrfan Khan bagged the Best Actor (Male) award for his movie 'Angrezi Medium' and was also awarded a Lifetime Achievement award. Anubhav Sinha movie 'Thappad' won seven awards in the 66 Filmfare Award. The movie 'Gulabo Sitabo' won six awards in this event. The complete list of winners is given below:
Best Film: Thappad
Best Film (Critics): Prateek Vats (Eeb Allay Ooo!)
Best Director: Om Raut (Tanhaji: The Unsung Warrior)
Best Actor in a Lead Role (MALE): Irrfan Khan (Angrezi Medium)
Best Actor (Critics): Amitabh Bachchan (Gulabo Sitabo)
Best Actor in a Lead Role (Female): Taapsee Pannu (Thappad)
Best Actress (Critics): Tillotama Shome (SIR)
Best Actor in a Supporting Role (Male): Saif Ali Khan (Tanhaji: The Unsung Warrior)
Best Actor in a Supporting Role (Female): Farrokh Jaffar (Gulabo Sitabo)
Best Debut Director: Rajesh Krishnan (Lootcase)
Best Debut Female: Alaya F (Jawaani Jaaneman)