Three Rafale jets to reach Gujarat today
Fourth batch of three Rafale combat aircraft
India is set to get the fourth batch of three Rafale combat aircraft from France on Wednesday. The new three will join the Golden Arrows Squadron stationed at Ambala Air Force station. The three aircraft are coming to India directly from France and will be refueled by UAE Air Force tankers around Saudi Arabia.
The first batch of five Rafale jets had arrived in India on July 28 and was officially inducted on September 10 by the Narendra Modi government. The aircraft had also been deployed for patrolling along the India-China border in eastern Ladakh and other fronts during the peak time of China confrontation.
India is now going to place orders for 114 multirole fighter aircraft along with the indigenously-developed stealth fighters Advanced Medium Combat Aircraft whose seven squadrons would join the Air Force in the next 15-20 years.
Total counts of Rafale Jets: 14
The Chief of the Air Staff: Marshal Manavendra Singh
New York passes bill to legalize recreational marijuana
New York's state legislature passed a bill
Tuesday
to legalize
recreational marijuana
.
New York's state legislature passed a bill Tuesday to legalize recreational marijuana. The state Senate voted 40-23 to pass the legislation. Later in the evening, the state Assembly voted 100-49 in favor of the bill.
Under the final legislation, 3 ounces of marijuana will be legal to possess for New Yorkers over 21 and the substance will have a 13% sales tax. The tax revenues will be broken up with 9% going to the state and 4% going to localities, according to the legislation.
Recreational marijuana: 9
Vermont became the first state to legalize marijuana
India's healthcare sector expected to reach USD 372 bn in 2022
The Niti Aayog report titled 'Investment Opportunities in India's Healthcare Sector' mentioned that the healthcare sector in the country has the potential to create 27 lakh jobs between 2017 and 2022. It means over 5 lakh new jobs every year.
The FDI inflows in this sector in India have increased from USD 94 million in 2011 to USD 1,275 million in 2021. In the hospital segment in India, the expansion of the private hospitals to tier-II and tier-III locations has offered an attractive investment opportunity. The technology advancements such as wearables, artificial intelligence, and other mobile technologies have offered several avenues for investment in key segments.
The Indian hospital industry accounts for 80% of the total healthcare market. In 2016-2017, the hospital industry was valued at USD 61.79 billion and is now expected to reach USD 132 billion by the year 2023.
As per the latest report, around 65% of the hospital beds cater to almost 50% of the population which is centered in Maharashtra, Uttar Pradesh, Tamil Nadu, Karnataka, West Bengal, Telangana, and Kerala.
While the other 50% of the population in the remaining states and UTs has access to only 35% of the hospital beds. The report suggests that there is a potential to grow hospital beds, by at least 30%, to ensure equitable access to healthcare for citizens all over India.
According to Niti Aayog CEO Amitabh Kant, the pandemic has not only given challenges but has also provided several opportunities for India to grow and all these factors make the country's healthcare industry perfect for investment.
While mentioning the home healthcare solutions in India, on the account of the rising elderly population, enhanced demand for personalized care, increase in chronic disease as well as emergency of nuclear family structures, home healthcare has tremendous potential for growth soon.
Supreme Court-appointed committee submits report on farm laws
The Supreme Court-appointed committee has submitted its report on farm laws. The three-member committee was formed by the top court on January 11, 2021, when it placed the three farm laws on hold. The committee comprised of three agricultural economists-Ashok Gulati, Pramod Joshi, and Anil Ghanvat. Bharatiya Kisan Union President Bhupinder Singh Mann was initially a part of the investigation but resigned later.
The committee submitted its report in a sealed cover on March 19, 2021. The committee stated that around 85 farmer organizations were spoken before filing the report. The committee submitted its report after meeting with the farmer organizations to find a solution to the matter. This was confirmed by one of the committee members Anil Ghanvat. However, he did not reveal any other details about the report, saying that it is a confidential process.

Govt approves issuance of 16th tranche of electoral bonds from April 1-10
Electoral bonds have been pitched as an alternative to cash donations made to political parties as part of efforts to bring transparency in political funding. The government on Tuesday approved the issuance of the 16th tranche of electoral bonds which will be open for sale from April 1 to 10.
The Election Commission of India (ECI) has accorded 'no objection' from the Model Code of Conduct (MCC) angle on March 17 with certain conditions, including that no political functionary would make any reference in this regard during any public speech or communication to the press or public in the constituencies going for polls, the finance ministry said in a statement.
The 29 specified SBI branches are in cities such as Kolkata, Guwahati, Chennai, Thiruvananthapuram, Patna, New Delhi, Chandigarh, Shimla, Srinagar, Dehradun, Gandhinagar, Bhopal, Raipur, Mumbai, and Lucknow. The sale of the first batch of electoral bonds took place from March 1-10, 2018.
According to provisions of the scheme, electoral bonds can be purchased by a person who is a citizen of India or entities incorporated or established in India. Registered political parties that have secured not less than 1 percent of the votes polled in the last election of Lok Sabha or legislative assembly are eligible to receive electoral bonds.SBI is the only authorized bank to issue such bonds. An electoral bond will be valid for 15 days from the date of issue. No payment would be made to any payee political party if the bond is deposited after the expiry of the validity period.
World Bank raises India's FY22 GDP forecast to 10.1 percent from earlier 5.4 percent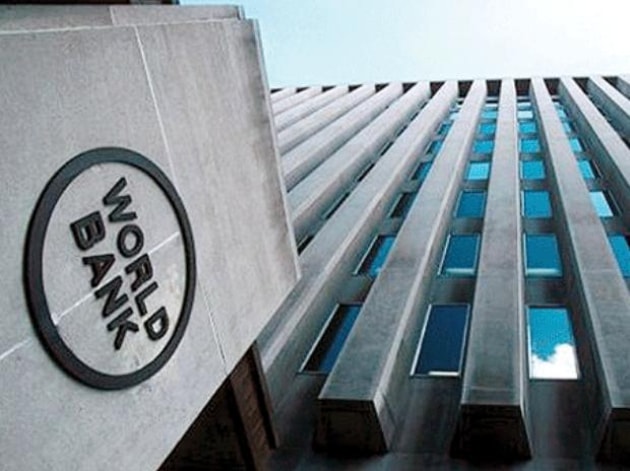 The World Bank has raised India's Fiscal Year 2021-22 GDP growth prediction to 10.1 percent from 5.4 percent projected in January. This is a result of a strong rebound in private consumption and investment growth. The World Bank also predicted that the country's real GDP growth for FY22 would be in the range of -7.5 to 12.5 percent considering the uncertainty in 2021-22. This was shared in the World Bank's South Asia Economic Focus Spring update report. The international bank noted that government consumption is expected to rise by about 16.7 percent in 2021, which will reflect a strong fiscal stimulus in India.
Volvo India announces 24 weeks paid parental leave for male workers
Swedish car maker Volvo on Wednesday announced a gender neutral policy, 'Family Bond', that allows the male employees in India to avail up to 24 weeks (120 working days) of parental leave at 80 per cent of total salary. Women employees will continue to avail 26 weeks of fully paid maternity leave as per the Maternity Benefit (Amendment) Act, 2017, Volvo Car India said in a statement.


The policy which is in line with Volvo Car global directives applies to all regular salaried (on-roll, full-time) employees in India, including all mothers and fathers, same-sex parents, parents to adopted and foster children or through surrogacy, the statement said. There are no limitations on age or marital status.
SpiceJet introduces 'zero change fee' offer for domestic flights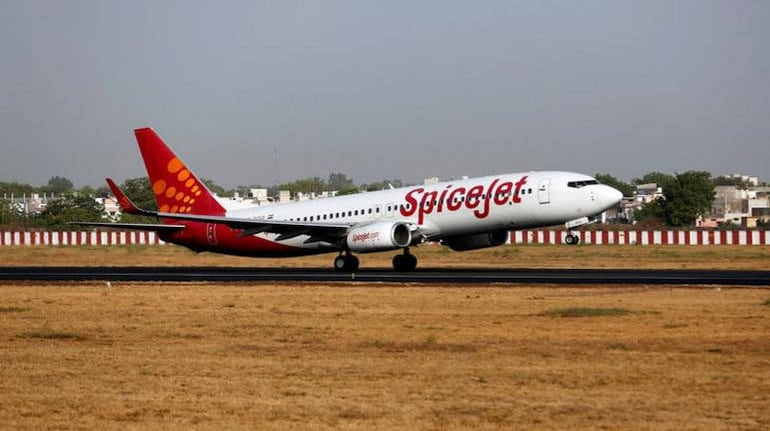 SpiceJet has introduced a 'zero change fee' offer under which passengers can modify dates or names on the ticket, at least seven days prior to the date of departure, without any charges. This offer will be applicable to all bookings done between March 27 and April 4 for the travel period between March 27 and June 30, said the airline's press release.

"The offer thus aims to extend significant flexibility and cost savings to all its passengers in these unprecedented times...Fare difference will be applicable for flight changes and shall be payable by the customer," the release noted. This new offering allows passengers to modify tickets with a one-time waiver of the charges, it said.
Auto Debit Facilities To Stay, New RBI Rule Postponed Till September 30
In a reprieve for banks and millions of customers, auto-debit facilities for payment of bills and subscriptions will stay in place for six more months. The Reserve Bank of India (RBI) has extended the deadline for a rule that would have caused disruptions from tomorrow.
Recurring transactions will continue till September 30, after which the new RBI rule requiring additional authentication comes into force. The central bank said it had granted the extension to prevent any inconvenience to customers and to allow banks to migrate to the new system.
Under the rule, all recurring transactions using cards and prepaid payment instruments for automatic payment of mobile and utility bills and digital streaming subscriptions will require an additional go-ahead from the customer.
The customer will receive an alert before an automatic payment is scheduled and the transaction will be completed only once approved. Transactions above ₹ 5,000 will require an additional one-time password (OTP).
This would have impacted the payment of utility bills, recharge of phones, DTH, and Over-The-Top (OTT) platforms. Initially, the rule was planned for recurring transactions worth up to ₹ 2,000. The RBI, however, announced in December that on the basis of requests from various stakeholders, the limit was raised to ₹ 5,000.
64% of Farmland at Risk of Pesticide Pollution – Revealed in Global Map of Agricultural Land Across 168 Countries
A global map of agricultural land across 168 countries has revealed that 64 percent of the land used for agriculture and food crops is at risk of pesticide pollution. Almost a third of these areas are considered to be at high-risk.

The study, published in Nature Geoscience, produced a global model mapping pollution risk caused by 92 chemicals commonly used in agricultural pesticides in 168 countries.

The study examined risk to soil, the atmosphere, and surface and groundwater.

The map also revealed Asia houses the largest land areas at high risk of pollution, with China, Japan, Malaysia, and the Philippines at the highest risk. Some of these areas are considered "food bowl" nations, feeding a large portion of the world's population.
Scientists developed an artificial cell that grows like a natural one
In what can be seen as a step in that direction, scientists developed an artificial cell that grows and divides like a natural one. The organism, named
JCVI-syn3.0 possesses 473 genes
in all - shorter than any self-sustaining living organism in nature. The artificial cell was developed five years ago but a solution to a problem this presented has been found now.
The synthetic cell that was developed did reproduce by multiplication, but it gave rise to new cells that had different shapes and sizes. Now, J. Craig Venter Institute (JCVI) in collaboration with the National Institute of Standards and Technology (NIST) and the Massachusetts Institute of Technology (MIT) Center for Bits and Atoms was able to identify seven genes that could be added to 'tame' the 'unruly' behavior of JCVI-syn3.0
The new cell thus developed is called
JCVI-syn3A.
JCVI-syn3A has 19 new genes out of which 7 are thought to enable the artificial cell to reproduce in a more regular manner. The researchers and scientists have published their findings in the scientific journal Cell.